Greyhound
Early in the Rocket Dogs Training Program, the trainers and their dogs were outside on a day trip to the farming community of Waimod, when one Greyhound surprised everyone by taking off, almost faster than could be tracked, after a rabbit-like sheni lurking under a tree. The Toba dog trainers chased the Greyhound as fast as they could up the side of the hill, but by the time they reached the top, the Greyhound was just disappearing into the tree line at the far side of the next valley. The Toba were mortified that they'd had the dogs outside for less than 5 minutes and had already lost one, and were debating whether they should call in help from the Toba search-and-rescue society or ask for satellite coverage to help find the missing dog…when they looked around and saw that the greyhound had actually circled through the forest, taken a romp through three neighboring farms, and rejoined the group of trainers and dogs from behind.
That was when the trainers became aware that the Greyhounds were a breed without parallel among the Earth dogs - not just capable of running faster than any other dog but taking absolute delight in doing so.
The idea of natural Greyhound speed being further enhanced by rockets and equipment in a Rocket Dogs race is something that worries the handlers of the other breeds … and excites those who have a Greyhound ready to race.
Beyond Redline
Breed Skill
The Greyhound can expend Energy for a massive temporary Speed and Acceleration buff.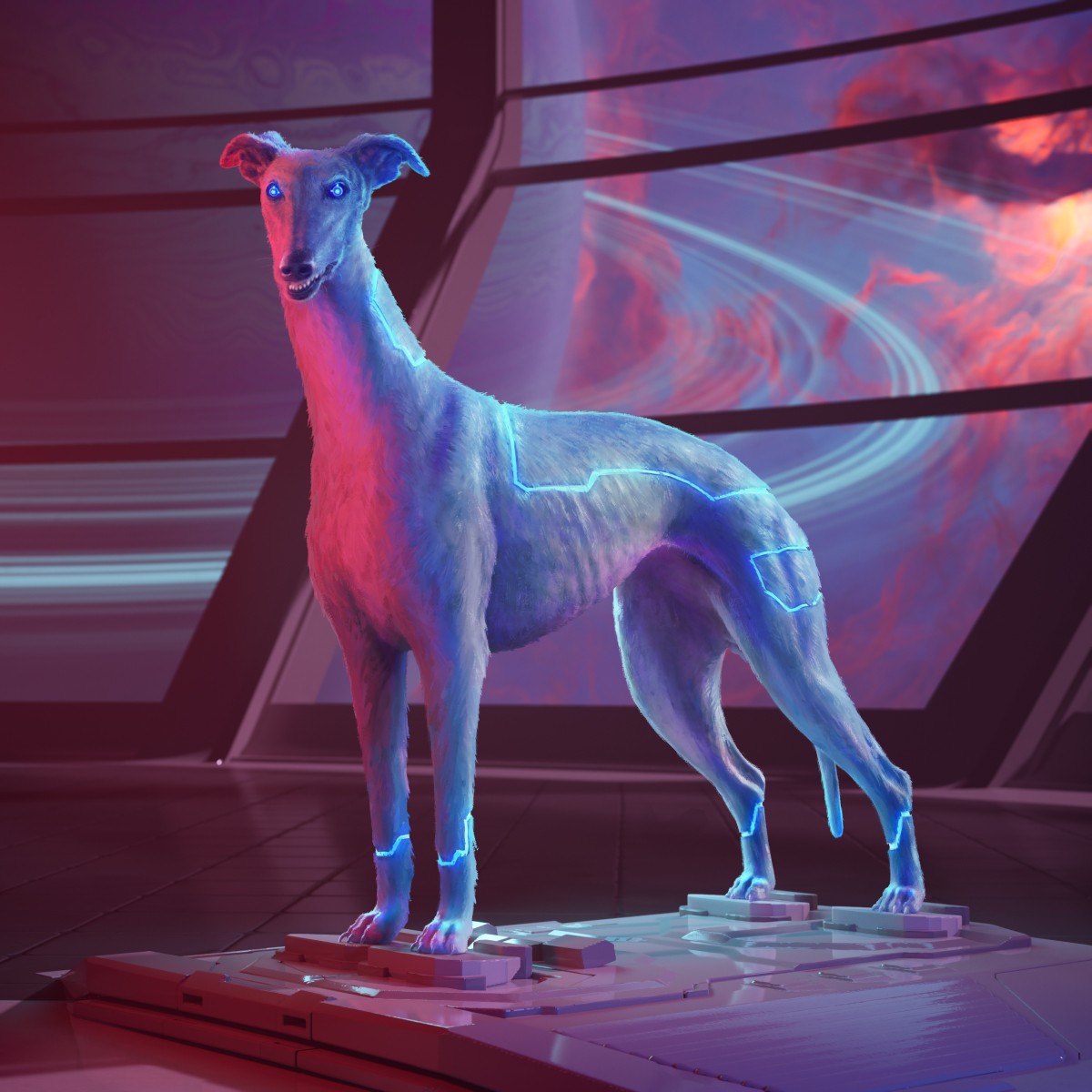 Cosmic Rare
Brown Brindle